As the head of our executive team, the President and CEO leads CDIC and is responsible for overseeing the effective functioning of the corporation's business and affairs. The President and CEO ensures that in fulfilling the corporation's objectives, employees act in a manner consistent with board policies and directions.
---
Leah Anderson
President and Chief Executive Officer
Leah Anderson was appointed President and Chief Executive Officer (CEO) of the Canada Deposit Insurance Corporation (CDIC) on August 16, 2023, for a five-year term. She has been leading CDIC as interim president and CEO since August 2021, during a period of heightened global risks and rapid innovation in the financial sector.
Ms. Anderson began her public service career in 1993. Prior to joining CDIC, she was Assistant Deputy Minister of Financial Sector Policy at Finance Canada from 2016 to 2021. In this role, Ms. Anderson worked to strengthen the safety and soundness of the financial sector regulatory framework, oversight of the retail payments system, and financial consumer protection. She also worked on the federal government's debt management and foreign reserves programs, and was alternate director on the Board of Directors of both CDIC and the Canada Mortgage and Housing Corporation. From 2020 to 2021, her work focused on the extraordinary financial sector response to the COVID-19 pandemic.
Following the 2008 global financial crisis through 2013, Ms. Anderson served as Director General at Finance Canada, where she led a review of the deposit insurance framework and development of resolution strategies and tools for systemically important financial institutions. From 2013 to 2015, Ms. Anderson was Associate Assistant Deputy Minister responsible for Economic Development Policy and Corporate Finance, and then for Financial Sector Policy from 2015 to 2016. She has also worked as a policy consultant to the financial sector.
Born in Sherbrooke, Quebec, Ms. Anderson is fluent in English and French. She holds a Bachelor of Arts and a Master of Arts in Economics from Queen's University.
---
Michael Mercer
Vice-President, Depositor Solutions and Chief Data and Insurance Officer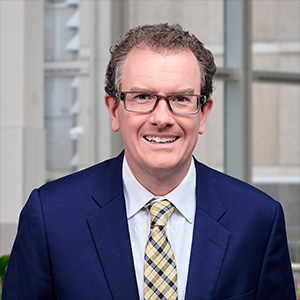 Appointed to the CDIO role in January 2020, Mr. Mercer oversees all aspects of CDIC's insurance operations including coverage, member compliance, premium administration and fast payment capabilities in the event of a member failure. Mr. Mercer also oversees CDIC's digital transformation, enterprise technology and data security initiatives.
Mr. Mercer joined CDIC in 2008 and has served on the executive team since 2015 where he led CDIC's member risk and resolution activities. Prior to joining CDIC, Mr. Mercer worked in the private sector occupying increasingly senior risk management roles in banking institutions across Australia, UK, Europe and Canada. Mr. Mercer holds Chartered Financial Analyst designation and a Bachelor of Economics from the University of Western Australia, Perth.
---
Gina Byrne
Vice-President, Member Risk and Resolution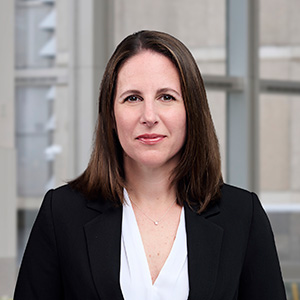 Appointed to the Member Risk and Resolution role in January 2020, Ms. Byrne has oversight of the assessment of member risk as well as CDIC's preparedness, intervention and resolution activities in the event of member distress or failure. Ms. Byrne also oversees CDIC's Centre of Excellence for Crisis Simulations.
In her previous roles at CDIC, Ms. Byrne led the development of resolution plans for CDIC's Member Institutions, including the six domestic systemically important banks (D-SIBs) in Canada. Prior to joining CDIC, she worked at KPMG and several financial service institutions.
Ms. Byrne holds an MBA from Dalhousie University, a Bachelor of Science degree from Wilfrid Laurier University, and has her CPA, CA designation.
---
Angela Roberge
Vice-President and Chief of Staff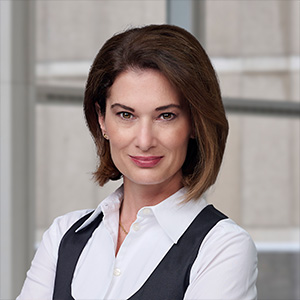 Ms. Roberge is a seasoned leader with more than 25 years of practice in organizational effectiveness, strategy, communications, human resources and labour relations. With 15 years' experience at CDIC, she has proven herself to be a flexible leader, adapting quickly to ever-shifting corporate priorities and assuming oversight of more complex functions within the organization. In addition to her responsibilities as Chief of Staff, Ms. Roberge oversees People & Culture as well as the Communications & Reporting team.
Prior to joining CDIC, Ms. Roberge worked in various private sector industries in policy and human resources roles in broadcasting, health care and high tech. She has been a guest lecturer at Algonquin College, is an HRPA member in good standing and holds a BA from the University of Ottawa and Industrial Relations certification from Queens University.
---
Christa Walker
Chief Legal Officer, Corporate Secretary and Head, Policy Integration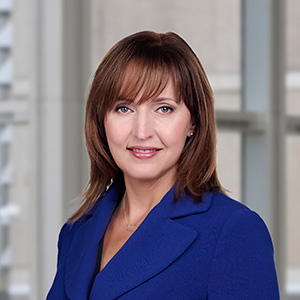 Ms. Walker is an executive leader with over 22 years of legal and business experience in the private and public sector. She is Chief Legal Officer to CDIC, provides support and advice to CDIC's Board, oversees Global Affairs, and is responsible for CDIC's policy department, which proactively develops and proposes policy positions to advance CDIC's mandate of protecting Canadian depositors and promoting financial stability.
Ms. Walker has held several senior positions at CDIC, including Managing Director of Strategy, Risk and Global Affairs, where she had responsibility and oversight for transforming CDIC's enterprise risk management framework and creating a Centre of Excellence for Crisis Simulations. She also led CDIC's work on the legal and operational elements of the bail-in regime and was instrumental in developing resolution guidance for Canada's domestic systemically important banks (D-SIBs).
Prior to CDIC, Ms. Walker spent eight years in private practice. She holds a law degree from the University of Western Ontario and a B.A. in psychology from Queens University.
---
Jordan Rosenbaum
Chief Financial Officer and Head, Business Integration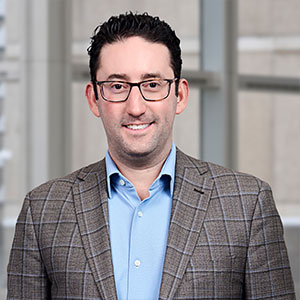 Mr. Rosenbaum was appointed Chief Financial Officer and Head, Business Integration in September 2022. In this capacity, he oversees CDIC's finance operations, treasury and investment management, procurement, corporate security and facilities.
Prior to joining CDIC in 2021, Mr. Rosenbaum held progressively senior finance roles in the financial services industry and was most recently the Chief Financial Officer for an Ontario credit union. 
Mr. Rosenbaum is a Chartered Professional Accountant (CPA). He is a Certified Internal Auditor (CIA), Certified Financial Services Auditor (CFSA) and holds a Certification in Risk Management Assurance (CRMA) along with a Bachelor of Commerce degree from Dalhousie University.